Comments Off

on Walk-In Shower Ideas: Inspiration for Your New Bathroom
Walk-In Shower Ideas: Inspiration for Your New Bathroom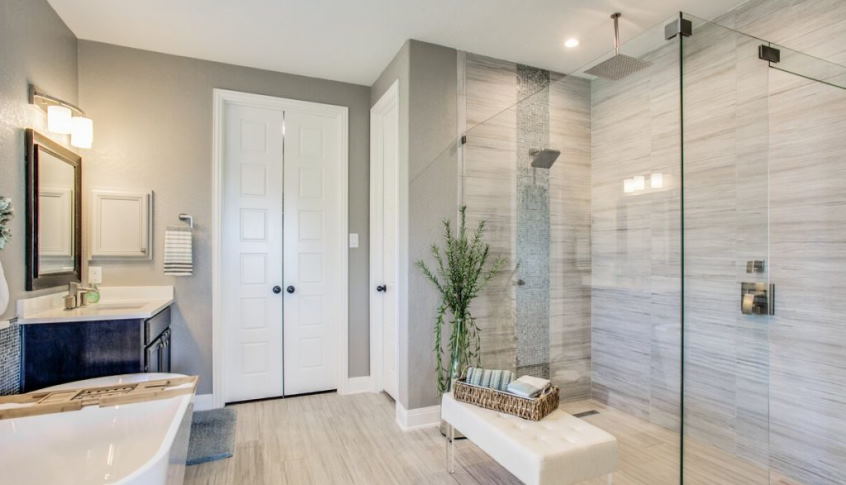 Are you in the process of remodeling your bathroom? If so, you may wonder if a walk-in shower is a right choice. This blog post will provide you with some inspiration for your new walk-in shower. We will also discuss some of the benefits of choosing a walk-in shower over other types of showers. So, if you're on the fence about whether or not to install a walk-in shower, keep reading!
Modern walk-in shower ideas
One of the best ways to make your bathroom more stylish is to install a walk-in shower. Walk-in showers are becoming increasingly popular in homes as they provide a more spacious and modern look than traditional showers. They also have many benefits, such as being easier to clean and requiring less water to operate.
When planning your walk-in shower, you should keep a few things in mind to ensure that it looks its best. First, consider the size of your bathroom and how much space you have to work with. If you have a small bathroom, you may want to consider a corner shower enclosure or a compact walk-in shower stall. On the other hand, you can afford to be more creative with your shower design if you have a larger bathroom.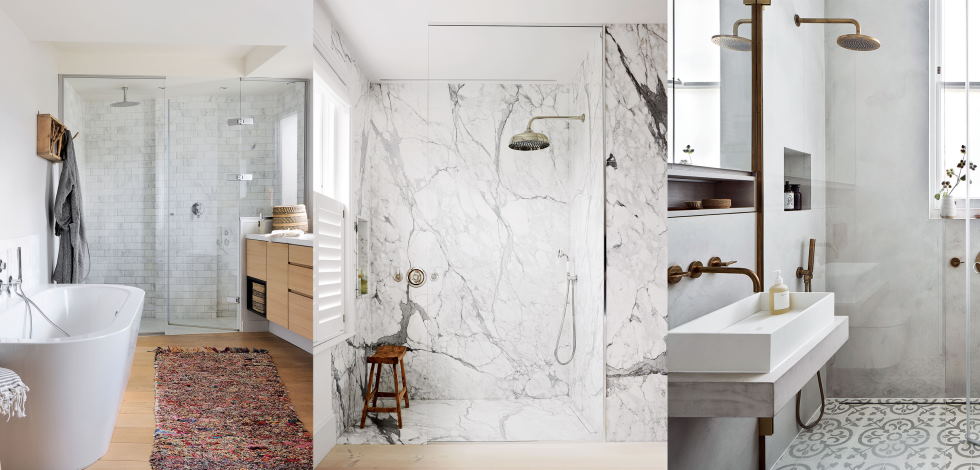 Another important factor to consider is the type of shower door you want to install. There are many different styles of shower doors, from Frameless Shower Doors, which provide a sleek and modern look, to Sliding Shower Doors, which are perfect for small bathrooms. Whichever style you choose, make sure that it complements the overall design of your bathroom.
When it comes to walk-in shower ideas for a stylish bathroom, there are endless possibilities. You can choose from various materials, colors, and textures to create a unique look that fits your personal style. In addition, walk-in showers can be customized to include built-in shelving, rain showers, body sprays, and even steam showers. Finally, if you're looking for something truly unique, you can even have a custom walk-in shower designed and built to your specifications.
No matter what your style or budget, there's a walk-in shower idea out there that's perfect for you. With a little planning and creativity, you can create a stylish and functional space that will make your bathroom the envy of the neighborhood.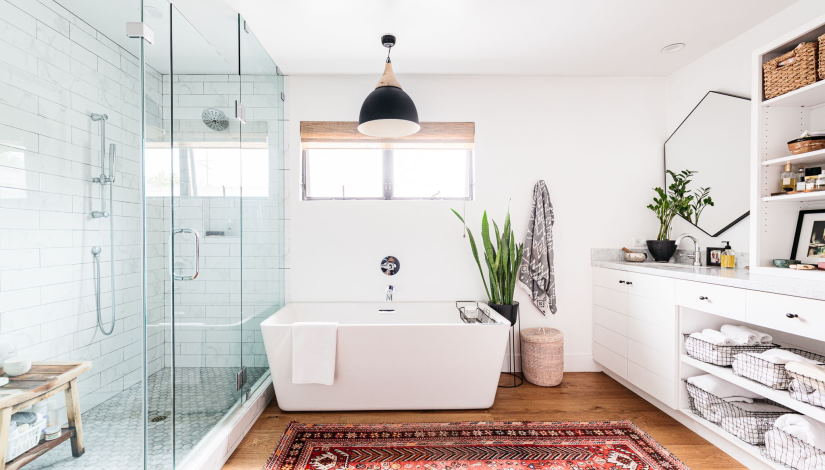 How do I make my shower aesthetically pleasing?
You can do a few things to make your shower more aesthetically pleasing.
First, you can invest in some nice shower curtains or doors. This will help to create a more pleasing appearance for your shower area.
Secondly, you can add some shelves or other storage solutions to help keep your shower area tidy and organized.
Finally, you can consider adding decorative accents like soap dishes or towel racks to give your shower area a more stylish look. Following these simple tips, you can easily make your shower area more attractive and inviting.